The Importance of a Reliable Recovery Service in Norfolk & Beyond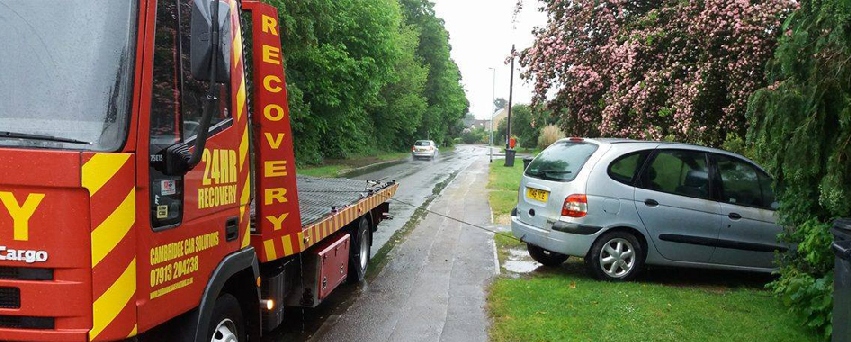 In this day and age, we rely heavily on our cars as a means of transportation. Unfortunately, incidents can occur when least expected and most of us won't be prepared for a car breakdown. Accidents are often out of our control which can make situations very stressful and daunting but the first thing to remember is not to panic – you have an efficient and reliable vehicle recovery service at hand!
Car breakdowns are more common than you may think. No matter the cause, our experts can help get you and your car on your way, fixing anything from battery replacements to tyre changes. If your car is no longer road worthy, we'll deliver your vehicle to where it needs to be and drop you off at your chosen location. Here at Cambridge Car Solutions, we make sure that each individual job gets treated with the care and attention they need. We know how dependable cars can be, so do our best to get them up and running as efficiently as possible.
As summer continues, it's the time of year we want to enjoy the sun. Whether that's going to a festival, carnival or outdoor event we'll need our cars to get us from a-to-b. Cambridge Car Solutions now provide car recovery in Norfolk, meaning you can enjoy summer events and beach trips in and around Norfolk without worrying about a car breakdown. If you're driving to an event and your car suddenly breaks down, our professional and friendly driver aids can perform a full roadside repair to have you swiftly moving in no time.
We are experienced in dealing with all sizes of vehicles from minor to large scale incidents. Our team of experts operate a 24/7 recovery service, so no matter the time of day, you can rest assured we will be out to help as soon as possible.