Should I Scrap My Car?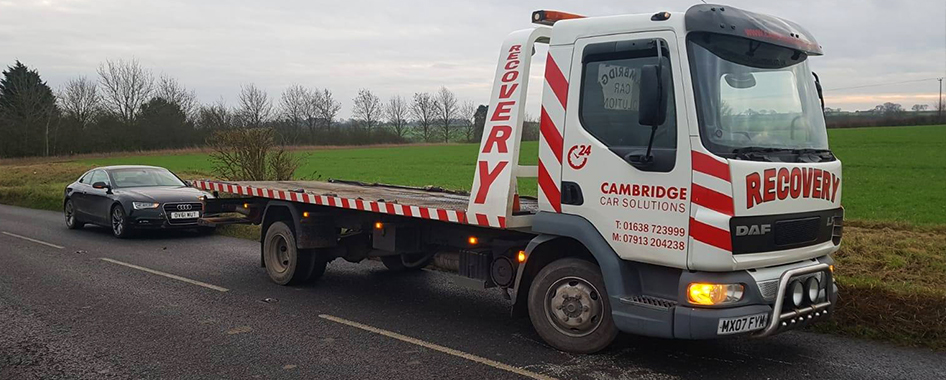 Are you weighing up your options of having a car that no longer runs scrapped or looking at changing vehicles? Let us help you with your decision.
Cambridge Car Solutions offer one of the best scrap my car services in the local area – offering great prices to scrap or recycle your old car. If your vehicle is no longer running and you want to part with your vehicle (whilst making some money in the process) our service could be exactly what you're looking for.
However, sometimes we find our customers find it an easier option to scrap their car should they think they cannot sell it on or looking to upgrade vehicles. With that, the decision whether or not to scrap your car can bring up some questions and become a difficult decision to make. As such, here is our list of things for you to consider whether or not scrapping your car is the right decision:
The price you can get…
…or even the amount of money you believe you should receive for your vehicle. Sometimes the value you can get for scrapping your car is greater than that if you were to sell your vehicle to a first-time buyer looking for a quick run-around car to get them from A to B.
You will also find buyers will often try to haggle and talk down the price you want to make a quick sale, whereas scrap buyers will offer a rate with no hassle.
Condition of the vehicle
When you think 'should I scrap my car?', you need to take into consideration the condition of the vehicle. Whilst car buying websites may offer you a price that seems attractive, it will be instantly lowered if the condition of the car is not the standards – that offer is valued based on general information having not physically seen your vehicles, whereas we will quote you having seen the vehicle and taken down more details.
Similarly, if a vehicle is in bad condition, or even to the point of not being able to run, rather than trying to sell it to a driver we can recycle the car for a price that's fair. 
Your time
To be blunt, time is money – and your time is valuable. Not only the longer you wait, your vehicle will decrease in value, but can you put a price on the time spent listing your car online to sale, arranging to meet potential buyers, and then the issues should any arise or they drop out of the sale? Scrapping your car saves the headache and removes problems that arise when trying to sell your vehicle – we'll even come and collect it from you so you save time travelling on top of everything else.
For more information, you can read our blog all about what you need to know before considering scrapping your car for money, and additionally how to sell your scrap car. For any questions or a free quote, feel free to contact Cambridge Car Solutions today.