What Does an Orange Car Light Mean?
Modern cars are fitted with all sorts of electronics and technology to help you look after your vehicle. Warning lights enable you to easily see if there is a problem with your car, so you can identify it and sort it either by yourself or with help from a local car mechanic.
If you've noticed that an orange light on your dashboard comes on every now and again, is continually flashing or has suddenly popped on – you need to get it sorted. That is unless you want to call us for Cambridgeshire vehicle recovery service! The sooner it is fixed the more chance you have of saving your car, so schedule car maintenance and repairs as soon as you can.
Some common orange warning lights you should be aware of are:
The exclamation point in a circle – this dashboard warning light means that something is wrong with your vehicle's brake system. Brakes are one of the most important components of a car, especially in terms of safety. Contact a car garage immediately for speedy brake service and remember to pull over off the road if trouble occurs until a Cambridgeshire vehicle recovery team like us can come out to assist you.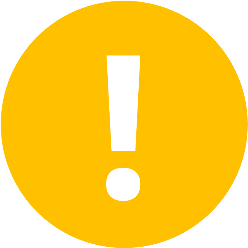 The person sat in a seat with a round ball in front of them – this warning light tells you that you have a problem with your car's airbags. While you may not think this needs to be addressed immediately, it does in fact need to be sorted. The airbag in your car can save your life and protect you from serious injuries on the road. Get your airbags looked at as soon as possible to remain safe on the road.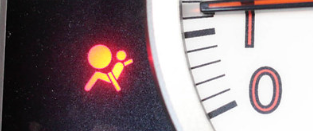 A steering wheel with an exclamation light next to it – this warning light signals that there's a problem with your power steering. If your power steering system fails, you'll likely notice that your steering wheel feels heavy and pulls your car in the wrong direction. While this can be annoying when driving at low speeds, this can present a genuine risk to you and others when travelling at high speeds.
It is important that as soon as you see a light on your dashboard come on that you contact your local car mechanic. The flashing light is likely warning you of a potential danger or problem. Getting it fixed sooner rather than later can help you avoid the risk of a very expensive repair bill or the need for car recovery services.
If a warning light has turned on and you don't know why, contact us for fast and affordable vehicle diagnostics. We can look at your car to determine why a warning light has turned on and go about promptly fixing the problem. It could be as simple as a faulty wire or significant brake and electrical damage, so contact us today to keep your car working as it should. We'll help you drive with confidence!