Our Roadside & Accident Recovery Services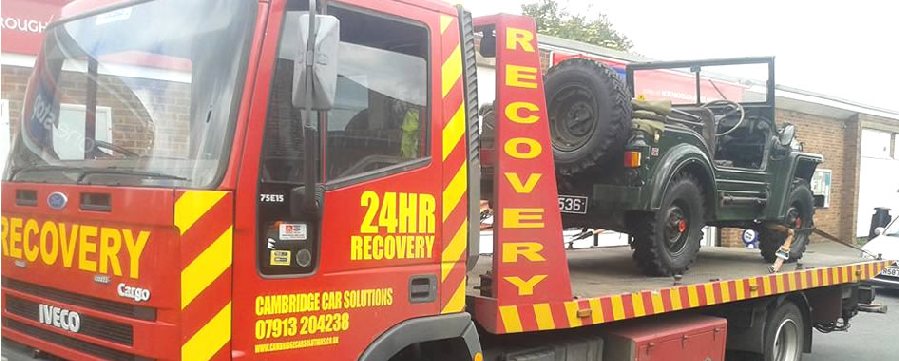 We've been busy providing our Roadside Recovery services throughout the festive period to those who were unfortunate enough to breakdown. Throughout winter we always have more roadside assistance jobs so this means
Our qualified and experienced team can assist you in overcoming your problem in good time, we will strive to reach and assist you within the estimated time and we will give you as well as fix your vehicle if a mobile fix is possible.
It's very common that lots of the breakdown jobs we are called out to are faults such as faulty batteries and tyres are common breakdown causes, this is why we have a stock of both batteries and tyres at our premises which allows us offer a mobile supply and fit service.
We cover all areas of Cambridgeshire and also Norfolk and Suffolk, so if you've broken down please call our emergency line on 07913204238.
Accident Recovery in Cambridgeshire
We always do out upmost best to assist and provide a fast and professional solution to those who have been involved in a collision. We ensure that our response is as prompt as possible and our customer service is second to none, because we're a family-run business this is extremely important to ensure our close-knit team are as helpful as they can be. Safety is key when recovering a vehicle, especially one that has been in an accident – that's why our recovery team are fully trained in dealing with all different types of situations and to work with all vehicles – from motorbikes to lorries.
We understand that after you have been involved in an incident you can be very confused and in shock, that's why we offer free advice and support after your accident has taken place to help you relax and get you home safely and in a calm manner. Yours and your vehicles road to recovery begins with Cambridge Car Solutions.
We also Buy Scrap Vehicles
We take pride in ourselves on our fast, friendly and efficient car recycling service and will provide you with the best possible rate for your scrap vehicle – we regularly buy the following types of vehicles:
All makes and models of Cars
Motorbikes
Vans & Lorries
MOT Failures
Untaxed Vehicles
Uninsured Vehicles
Non-running Vehicles
Mechanical Failures
Accident Vehicles
At CCS, we pay cash for the vehicles we buy and always offer a great price which is often unbeaten with a swift collection service. It's also worth regular checking our website as we often offer reduced or free collection rates at certain times.
Our Vehicle Recycling service was designed to make your life easy by taking all your stress regarding your scrap vehicle and giving you the best price we can, we regularly collect all types of vehicles including cars, 4x4s, motorbikes, vans and even lorries.
Simply give us a call (07913204238) or fill in our quote form with as much detail as you can and we'll give you a quotation for your car or vehicle as soon as we can.